XPS Spray Cleaner & Polish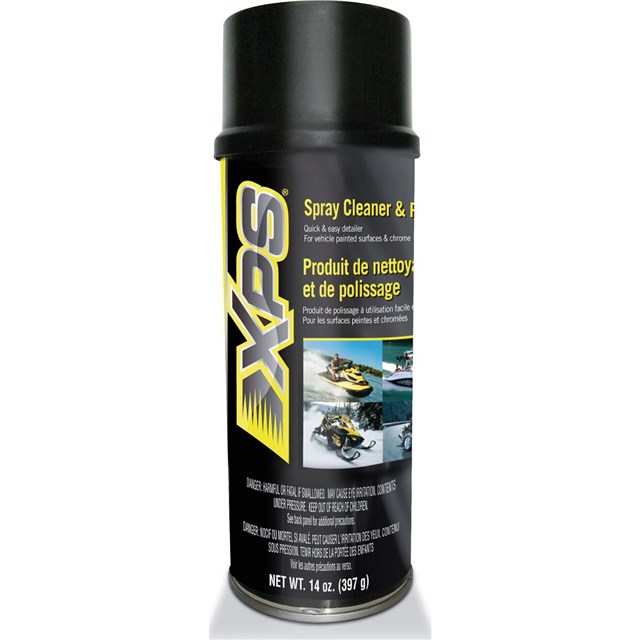 click on image for larger view
XPS Spray Cleaner & Polish
Product Description
This unique Spray Cleaner & Polish features a water-based formula safe for all plastics.
Rinse-free spray-on/buff-off formula leaves a showroom shine on snowmobiles, watercraft, Can-Am Spyder roadsters and Can-Am off-road vehicles.
Protects against UV and ozone damage and resists dirt accumulation. It can be used on painted surfaces, fiberglass, chrome and plastics.